Character Entertainment to match your event theme.
Custom characters also available.
Strolling minglers adorned in costumes that match your party theme will delight your guests posing for photos and creating a fun and uplifting presence with their attitudes and outfits.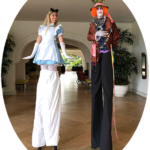 Incredible professional stilt walkers will stroll your party creating an awesome and memorable time! Maui stilt walkers outfits can be crafted to match any party or wedding theme with advance notice & additional cost.
Hula Hoop Performers
Super-fun and upbeat, these dancers taking hooping seriously! They train and practice constantly to perfect this impressive artform. Solo hoopers and group hula hoop acts available for 'glow shows' uving blacklights as well as fire hula hooping and daytime shows with bright hoops.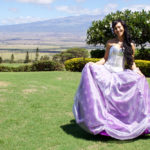 Victorian-hoop Skirt Divas
These characters make a big impression.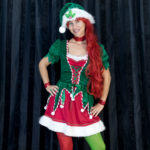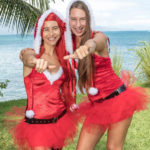 Santa's Helpers & Holiday Elves
 Holiday helpers characters are perfect as Photo Helpers and Strolling Gift Tray Girls — cruising around with trays offering treats and gifts and posing for photos. We have a variety of costume options, please see photo samples.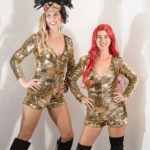 Silver sequin or gold sequin minglers
Typically booked as Photo Helpers & Strolling Tray Girls. Dazzle minglers fit a festive theme and people love taking photos with the "bling girls."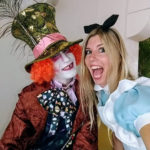 Custom Characters
Describe what you'd like to see and we'll provide a price to include it. Our Talent team has a wide arsenal of costumes, so we can check with them, and we also have enough time to create new costumes if we're lacking the specific character you prefer.
Paparazzi Minglers
Paparazzi minglers stroll the party armed with Fujifilm Instax cameras to mingle with guests and snap instant photos. Guests love these mini photos! Mini photos are sized similar to a business card. If you like this option, we ask how many guests you expect so that we bring enough film.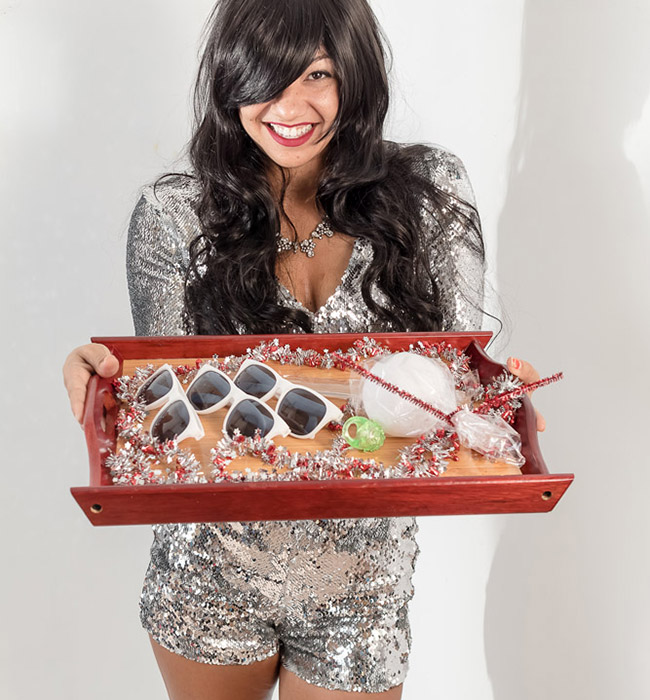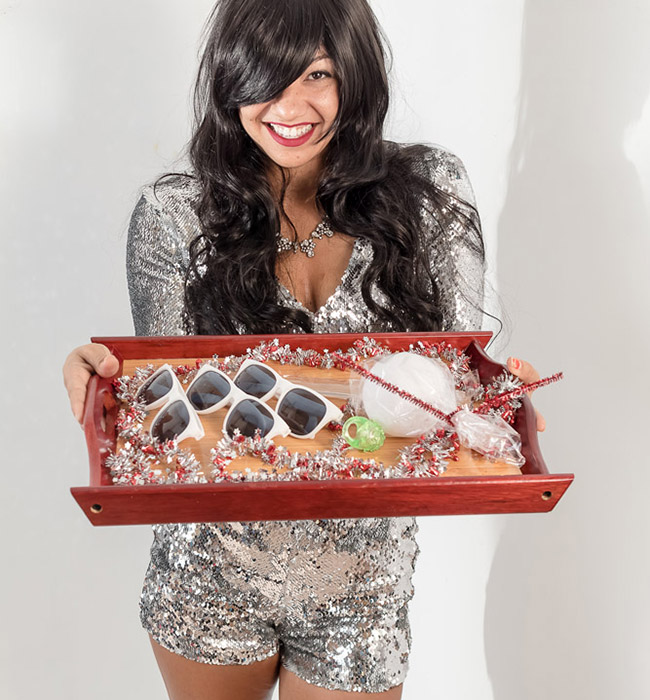 Strolling Candy Girls & Tray Services
Minglers stroll casually through the crowd offering an assortment of small treats and gifts. There are tons of options to customize this! You can offer an assortment of candies, chocolates, snacks or small trinkets to fit your party theme. During the holidays, we suggest serving candy canes and holiday treats. You can request specific brands and products as well. Candies are individually wrapped and our girls will also collect the wrappers. Options – You can provide the treats or we can. Pricing starts at $200 for candy trays. Cost is based on total number of prizes requested. We recommend coverage allowing each guest 1-2 small treats or more.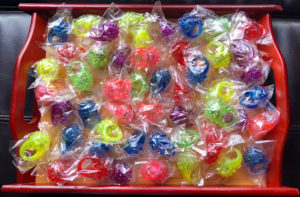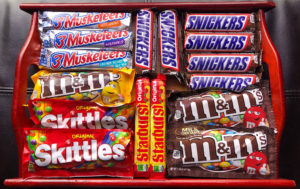 Dazzle Entertainment offers ready-to-go strolling characters.
Below are popular themes and characters for party entertainment.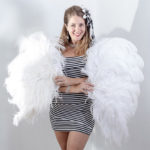 Pirates & Mermaids, Sea Creatures
Polynesian – Hula, Flowers, Tiki, Luau
Silver or Gold Statues
Steampunk or Victorian
Outer Space, Aliens, Space Cowboys
Astrology Signs, Stargazing, Celestial or Futuristic
God/Goddess, Heaven/Hell, Devils/Angels
Robots, Cyborgs, Hybrids
Animals
Classic Fairy Tales
Garden: Butterflies, Fairies, Birds, Insects, Flower, Plants
Flappers / Great Gatsby
Black + White / other distinct color combos
Witches, Wizards, Magicians
Movie classics: Star Wars, Harry Potter, Superheroes, Rocky Horror, Disney, Wizard of Oz, etc
Caveman, Primitive, Flintstones
Cowboys & Cowgirls
---
POLICIES
Performers are entitled to a 5 minute break per every hour of mingling. Water should be available for performers when needed.
Characters typically require advance booking of at least 2 weeks to coordinate talent & outfits.
For last minute Maui talent bookings, please inquire about date/time and ideas, and we'll see what we can do.
We make every effort to accommodate requests. If we are unavailable, we may be able to recommend other Maui talent sources.