Mahalo to our bride for giving us a 5-star review following our champagne service at her wedding this past weekend.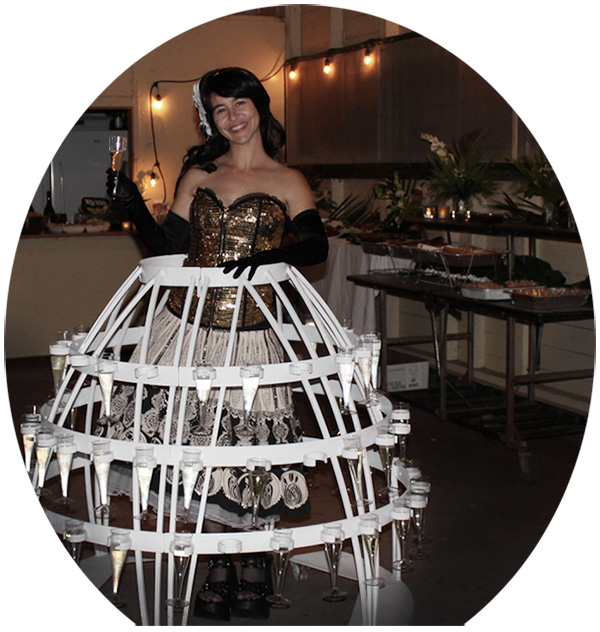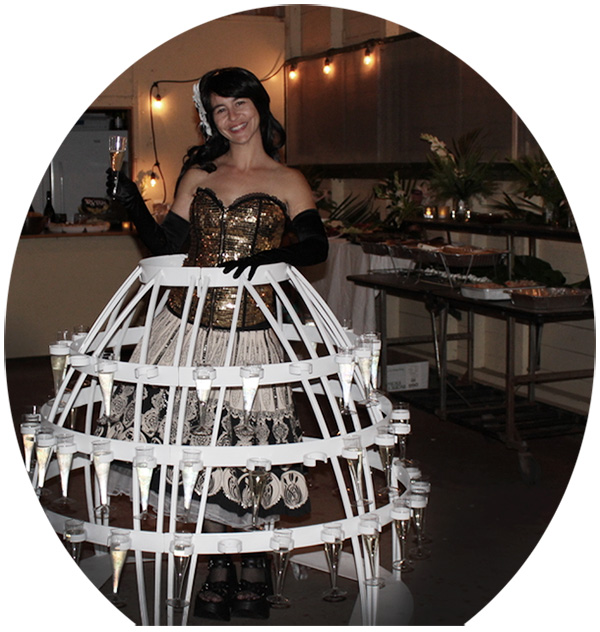 Our signature Champagne Skirt Entertainer will regale your guests with champagne service as they gather for the wedding speeches and toasts. Our Champagne Skirt Entertainer is theme-ready and will wear a costume pre-approved by the bridal party to complement the wedding decor and colors. Our Maui Champagne Skirt serves 69 items per service round and can be refilled.
Start your Maui wedding reception festivities with a cocktail hour with our incredible living entertainer hostess featuring your favorite champagne, wine, cocktails or mocktails, juice, or any beverage of your choice.
Choose a Dazzling Cupcake or Gift Bag Showgirl to wave goodbye and offer one last treat as the perfect send-off when you say adieu to your guests.
For more details, visit: Maui Wedding Entertainment