Dazzle picked up some materials yesterday at Hawaii Fabric Mart with our lead costume designer and seamstress, Trevor Trey. We are making some new costumes for the disco-themed Maui Restaurant Awards Gala in April, which will be held at the Hyatt Regency Maui Resort and Spa.
We're working on a slinky, sparkly asymmetrical black skirt that might work well for the Champagne Diva character or for a disco mingler.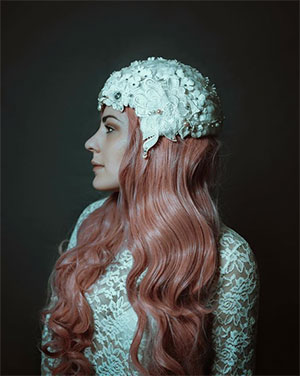 Regalia Designs recently sent us a beautiful and ornate white headdress that may be featured soon in an a promo video for Dazzle that Visual Alchemy Studios is producing. Imagine a white floral queen… ahhh!