This beautiful and elegant flow dancer can perform many techniques with a wide array of props. She is also a bubble performer and loves to entertain at theme parties!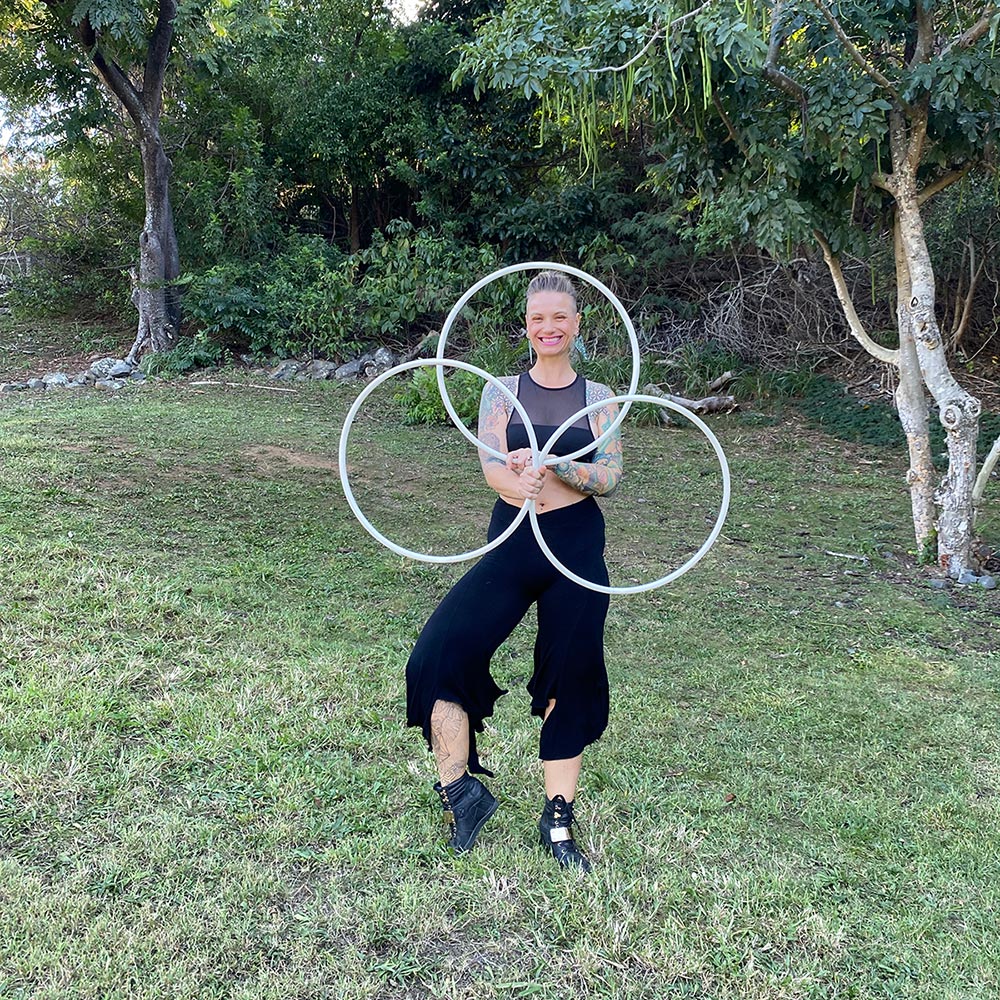 Performer Services:
Hula Hoops

Poi Balls

Palm Torches

Rope Dart

Dragon Staff
What's all the Hoopla? Whether it's one hoop, doubles, or triples, you'll see a wide range of fluid flow technique, tosses, and mind-blowing isolations and folds. TigerLily is a passionate flow performance artist and fire dancer whose impressive skills with hula hoops and poi only intensify as she lights 'em up with with fire! You'll love her flow – book her today for a solo, duet or group show!
Inquire about booking TigerLily for your next party.
Tiger Twirls, burning bright circles of fire to your delight!