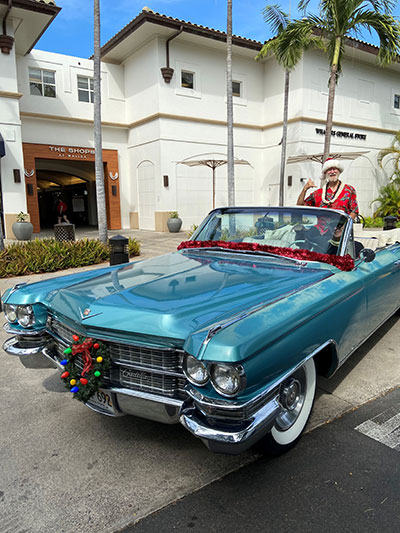 Don't miss Santa's arrival on Black Friday at Shops at Wailea. He'll be arriving style with the Maui Classic Cruisers! There's sure to be plenty of black Friday specials at the Shops, so come early!
Photos with Santa on Maui
You can get photos with Santa at Shops at Wailea on Black Friday until 3pm as well as on Saturdays from November 26 through December 18 from 4 to 7pm.
See you there! 🎅🏼