Dazzle Entertainment is proud to sponsor the 2018 Maui Cannabis Conference on January 6-7 at the Hyatt Regency Maui Resort & Spa.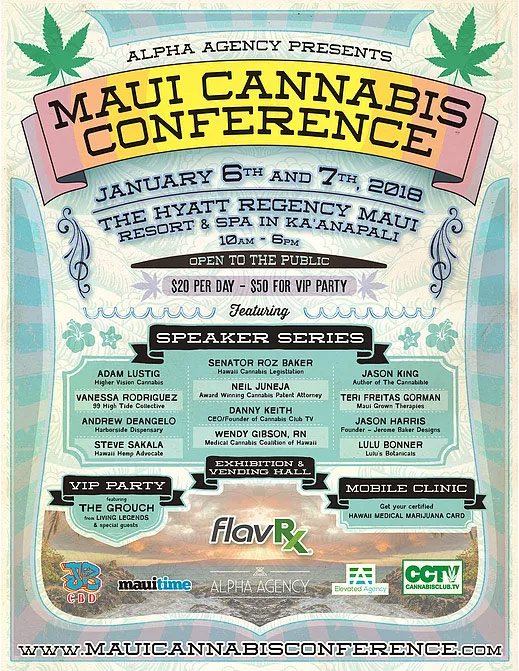 You do not need to have a 329 medical card to attend Maui's first Cannabis Conference!  Attendees will learn from world-changing thinkers and innovators in the cannabis industry. This public awareness event aims to explore and promote the medical benefits of cannabis, showcase vendors, and provide rich networking among industry leaders for island residents and visitors. Our diverse group of cannabis experts will share their stories, creating a dialogue about the proven health and economical benefits of legal medical cannabis and industrial hemp.
This event features 20+ speakers, plus more being added, including a cannabis patient attorney, cannabis activist, dispensary representatives, CBD expert, author, filmmaker, cannabis nurse, and more!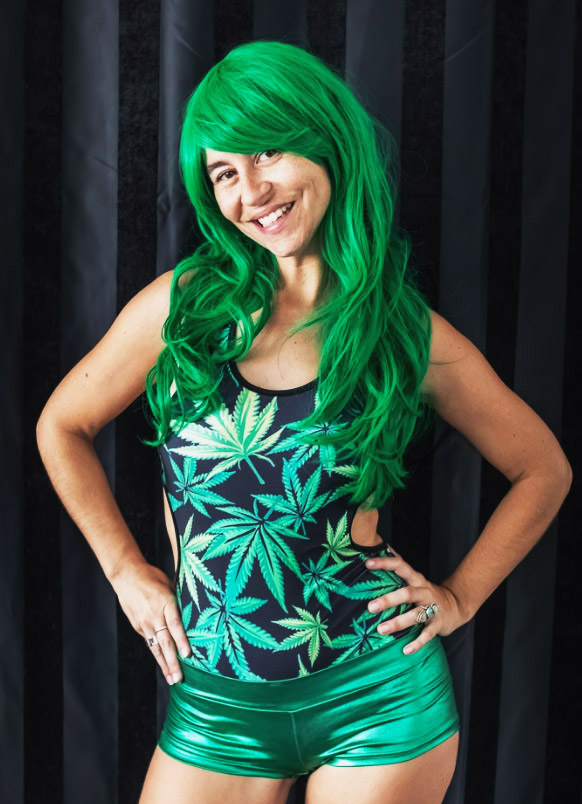 Dazzle Entertainment will provide festive strolling cannabis minglers during the VIP Party on Saturday night with music by The Grouch & Vince Herman. We will also be around during the daytime Conference; look for us at the exhibition and vending marketplace! Don't miss the bikini fashion show on Saturday night and come see us to get your photo taken with our Cannabis Cuties.