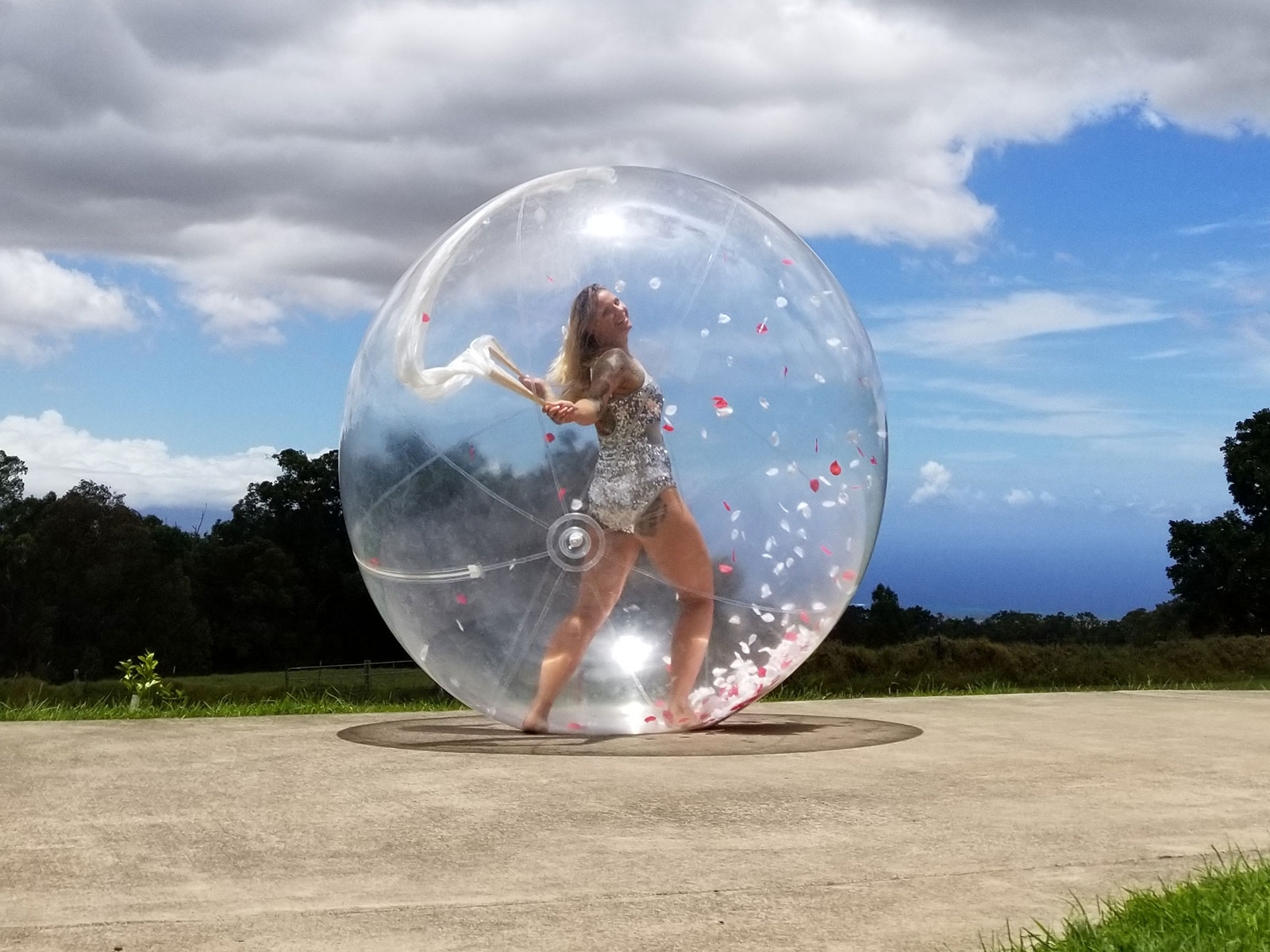 Want something truly unique dazzle guests at your next event on Maui?
HELLO, BUBBLE DANCERS!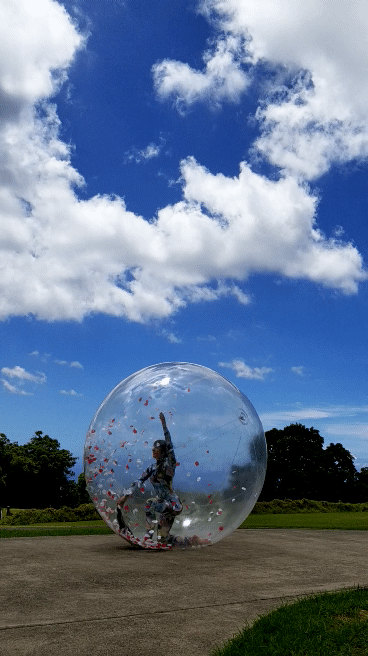 Dazzle Entertainment now offers exciting inside-the-bubble characters. This act is truly special and we have a team of specially-trained performers who are adept at entertaining from inside the giant bubble.
This specialty act requires advance booking and has some restrictions. Due to the limited air supply inside, the performance time is limited to 8-10 minutes maximum. We recommend shows that are about 5 to 7 minutes long for maximum effect.
Want to see a living SNOW GLOBE at your holiday party this year? You can!
Would you like an elf inside, Mrs. Santa Claus, Little Drummer Boy, or perhaps the Nutcracker or the Grinch? Let us know and we'll show you our costume options.